Hello dear readers! I am just back from the biannual North American HNS conference. Bit of trivia—I've attended every American HNS conference since the very first, held in Salt Lake City in 2005. Back then I was still working on my first manuscript and had no agent yet. Over my three days in Utah and I learned so much about the industry! To this day I consider the HNS conferences an indispensable event for staying up to speed on the publishing industry and gaining insights into the craft of writing for those of us writing in the historical genre. They are also a heck of a lot of fun.
I was a panelist in San Antonio, discussing the logistics of pen names—their creation, branding and management—along with the talented Eliza Knight, Libbie Grant and Kris Waldherr. Our panel had a specific focus on using multiple pen names, which means I got to be both Sophie Perinot and Evie Hawtrey in the same place at the same time (a first)!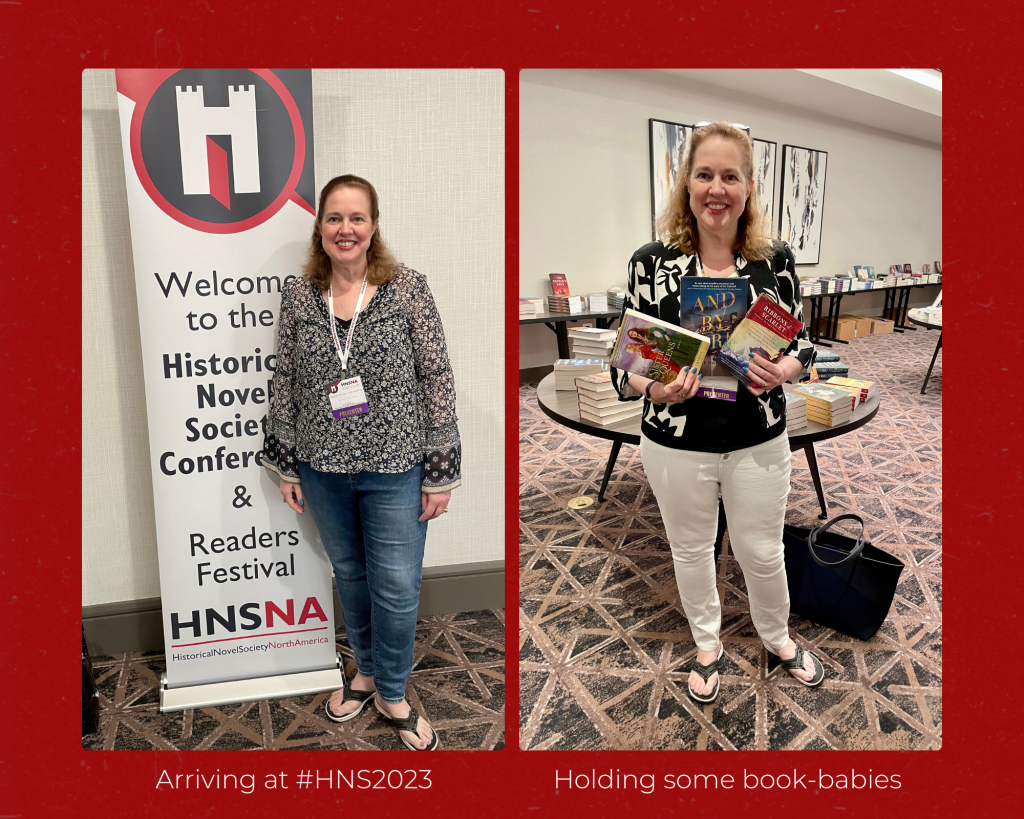 Below you will find some photo highlights of the conference, featuring myself and other historical fiction authors you likely read, as well some of what we got up to. Enjoy! I certainly did!