Forget Fifty Shades of a Certain Dark Color—How About Fifteen Reasons to Read The Sister Queens
On the fence about The Sister Queens? Looking for a little persuasion—a reason to add it to your "To Be Read" pile? Well, I am about to give you fifteen.
You see I keep a list of comments from reviewers—comments that rocked my world. And I noticed the other day that, with the 4 month anniversary of its release just around the corner, my novel has received in excess of three dozen really super reviews from bloggers and book-related publications. That's not counting the more than one-hundred readers who have taken the time to write reviews for it at either Goodreads or Amazon.
So, at the risk of tooting my own horn most unbecomingly, I've decided to share a compendium of my favorite quotes grouped to support fifteen excellent reasons for any reader to take notice of The Sister Queens:
#1: The Sister Queens is amazing—don't take my word for it (I am a little partial), it has received a staggering amount of good reviews:
"This is the must read novel of the summer for anyone with a passion for historical fiction." (Fresh Fiction)
"THE SISTER QUEENS is probably my first Perfect 10 in well over a year—but it certainly merits at least that." (Romance Reviews Today)
"Word on the street (rather, consensus among historical fiction bloggers) is that this is an author to watch whose book is a page-turner, fast-paced, emotional, passionate, well-written and carefully researched." (School Library Journal)
"Historical fiction lovers rejoice! A new and true talent has arrived on the scene!" (Let Them Read Books)
"The Sister Queens is an amazing debut novel. Telling a story about history in a way that only the best historical fiction does." (The True Book Addict)
"I'll be recommending this to everyone I know who loves historical fiction and putting this author on my "buy immediately" list for her future releases" (Bippity Boppity Book)
"The Sister Queens is historic fiction at its absolute finest. I simply cannot wait to see what this author does next. She's already won herself a spot on my list of favorite authors. In all of its colorful prose, deep and eccentric characters, and historical brilliance, this book can be summed up with one word: phenomenal. Brava!" (The Tulsa Book Review)
"In short, an excellent work of historical fiction . . . . Certainly the best I've read this year set in the Middle Ages. Highly recommended." (Medieval Bookworm)
"This is one of the few historical fiction stories that I've read lately that I would consider a page-turner" (Debbie's Book Bag)
#2: The story has it ALL: Whatever you like in your historical fiction you are going to find it in the pages of The Sister Queens, a novel that spans 40 years and locations including England, France, Provence, Cyprus & the Holy Land.
"The Sister Queens has it all… court life, balls, rivalry, politics, love and lust; with the added element of it seeming so real to the reader as though watching a film." (Peeking Between the Pages)
"This is an excellent slice of an extremely interesting period of time. We get the politics and social aspects of not one but two countries (always a bonus!) as well as in the latter part of the book, Louis' crusade to the Holy Land." (The Broke and the Bookish)
#3 Rumor has it I can actually write:
"Sophie Perinot's writing style is simple and honest and all the more eloquent for it." (Let Them Read Books)
"I hope that Ms. Perinot is considering further books on unsung women in history as she does have a magical way with words. A way that brings long dead characters to very real life." (Broken Teepee)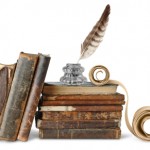 "I couldn't believe that this is Sophie's first book. It reads like it's written by someone with years of writing experience and dozens of novels under their belt." (Book Drunkard)
". . . this is a novel that I quickly lost myself in. It was written beautifully and Perinot does an amazing job of bringing these two characters to life." (The Owl Bookmark)
"Perinot's writing is almost flawless, and she brings to rich life characters who lived more than 600 years ago, no small feat." (Briar Patch Books)
"Perinot is a great writer and I'm anxious to see what other books she comes out with in the future" (A Bookish Affair)
#4 So I am getting compared to some pretty well-known historical novelists (and I am both flattered and grateful):
"Fans of Philippa Gregory and Carolly Erickson will want to add this author to their collection." (Joplin Loves 2 Read)
"I was reminded of one of my favorite historical fiction authors, Sharon Kay Penman. (Although Ms. Perinot's style is deliciously more sexy :)" (Let Them Read Books)
". . . Perinot's writing style reminds me of my revered Jean Plaidy—that is high braise indeed from this reader. (historical-fiction.com)
#5 Historical fiction aficionados, fear not—reviewers find the novel rings true to its era and is well researched:
"Intriguing, thought-provoking, atmospheric and lushly detailed, this is a novel that rings true about the era . . . ." (The Romantic Times)
"It was a wonderful book and I cannot recommend it enough because of its realistic characters and the historical setting that it was obvious Perinot took years researching to create." (The Owl Bookmark Blog)
"This book shows impeccable research and the ability to put those details to good use. To bring out the most important things and know what to leave out." (Debbie's Book Bag)
"In the writing of this book, I could tell that there was extensive research …into the lives of these two women and their families and they were portrayed as very real women who adored their children and would do anything to keep them safe and protect their heritage." (A Celtic Lady's Reviews)
"Marguerite and Eleanor are fully-fleshed out characters' they are products of their time and place, which Perinot establishes in fine form." (The Historical Novel Reviews)
"In transporting me back to the 13th century, Perinot allows modern sensibilities to fall away, and lets the truth of the time drive her sisters' attitudes and ambitions. She doesn't condescend to them by forcing an anachronistic desire to be the 'equal' of any king, these aren't post-2000 Disney princesses. She inserts no speeches hinting at nascent feminism. Perinot finds her connection in a way that is human — not political — treating the protagonists with respect for who they were." (The Slosh Pile)
#6 The Sister Queens is NOT just for die-hard Historical Fiction fans:
"this book belongs on the shelf of anyone who loves the genre, and even those who are not regular readers of historical novels." (The True Book Addict)
"Perinot hits the historical notes, but also speaks to modern women's sensibilities" (The Romantic Times)
"If you are a reader of historical fiction or a fan of Medieval romance, I highly recommend The Sister Queens. If you are neither but enjoy stories about the many relationships that define a woman, you may find more to like here than you expect." (Romance Dish)
#7 That's because the themes at the novel's heart remain relevant today:
"While leading the life of a royal wife in the 13th century certainly has little bearing on life today, the relationships each sister shared with her husband, children, and extended family is certainly relevant to today's reader." (Books, Belles, and Beaux)
"Yes, Sophie Perinot's debut THE SISTER QUEENS takes us through medieval battles, the crusades, and some juicy court politics, but it is truly a story about two women and their quest for fulfillment." (I Heart Words)
"This is a true coming-of-age story, a tale of sisterhood, relationships and of timeless womanhood. You will laugh and cry with them, want to scream at times and cheer at others." (The Tulsa Book Review)
#8 In particular, this is the PERFECT story for anyone who is and has a sister:
"Perinot shows her passion and love for these sisters and not only pays tribute to the historical time period, but the bond of sisterhood as well. Anyone with a sister will feel something when they read this novel." (The Pittsburgh Historical Fiction Examiner)
"The history is amazing, but the bond of sisterhood is perfect." (The Musings of a Book Junkie)
"Perinot makes you care about these characters. She nailed the bond that only sister's can have. The love, the jealousy, and also the deep friendship." (To Read or Not to Read)
"The story, its very heart and soul, stayed with me for many days after. I think it resonates with me because of my relationship with my own dear sister. . . ." (Romance Reviews Today)
"I would strongly recommend this book to anyone who is a fan of historical fiction and especially to those of you out there who have a sister – I saw so much of my sister's and my relationship in these pages (I saw myself being Marguerite and my sister as Eleanor) and I was able to reflect upon our own relationship. (Onyx Book Chateau)
"This both takes sibling rivalry to a whole new level and shows the bonds that exist between sisters despite being separated by miles and country boundaries." (Debbie's Book Bag)
"It's in part the relationships between the sisters, though, that makes this an excellent book. Yes, they have their children and their husbands, but they also always have one another, and it's the sort of heartwarming female relationship that doesn't always dominate mainstream fiction in quite the way it should." (Medieval Bookworm)
"Perhaps the most endearing aspect of the book is the way in which author Sophie Perinot tenderly reveals the lives of sister queens Marguerite and Eleanor through their relationship with each other." (Idyll Conversation)
#9 I know it's a long book, but you won't be able to put it down:
"Ms. Perinot's characterization of the two women is fascinating and I found it quite hard to put the book down; in fact, I read it in one sitting. I love writing that grabs you and won't let you go like that." (Broken Teepee)
"It's very rare that it takes me only two days to read an historical fiction book (they're notoriously 400 to 500+ pages), but that's what I did." (Romance Reviews Today)
"Although the novel is a little over five hundred pages, I wanted more!" (Peeking Between the Pages)
"At 500 pages, I felt I still could have read more. It wasn't enough! (Oh for the Hook of a Book)
"The pages of this read absolutely flew by at a pace much faster than my recent reads this year. This is a testimony to just how well written these characters were and how invested in their lives I became. You are simply sucked into all of the ups and downs that these women face." (The Maiden's Court)
#10 Honestly, aren't you a little tired of the Tudors?
"This was a wonderful read and one of my favorites so far this year. Move over Tudors, I think I have a new historical royal family obsession" (Ageless Pages Reviews)
#11 The Sister Queens will introduce you to two sisters of power and beauty who have been largely and inexplicably lost to time. It may teach you a thing or two about 13th century history and will surely make your curious to find out more:
"Good historical fiction will incite the reader to investigate the historical figures coming alive in its pages. The Sister Queens is one such book" (The True Book Addict)
"How could these two amazing characters have been lost to history? Thank you, Ms. Perinot, for breathing life into these amazing women and sharing their beautifully crafted tale with the world." (The Tulsa Book Review)
#12 And it will have you looking at historical characters you thought you knew from new angles:
"I also like how Sophie Perinot gives readers a different perspective of Henry and Louis. She doesn't just focus on what they did for their countries during their reigns, but looks deeper, focusing on the relationships they have with their wives and children. She shows that even if they might have been one of the most favored kings, they were not necessarily the best husband or father." (Always with a Book)
#13 There are no cardboard characters here:
"Her two sisters, as well as their two kings, the wicked mother-in-law ~ White Queen Blanche of Castille, and the sisters' children are so magnificently drawn. I could absolutely see them alive and feel their hearts' emotions and motivations." (A Bookish Libraria)
"She gives her queens the freedom to be real women, with all of their hopes and dreams and triumphs and disappointments, yet she keeps them within the constraints of their time." (Let Them Read Books)
"Another thing that really puts this novel above some others is that the author fleshes out all of her characters." (Peeking Between the Pages)
"Not only does The Sister Queens tell an entertaining and well-researched story, it also boasts of characters who are multifaceted and interesting." (Broken Teepee)
"This is the type of book I am constantly looking for in the historical fiction genre, and rarely seem to stumble across; it's very engaging from the outset, it's lively to read with actualized characters in stead of cardboard historical cutouts . . . ." (Ageless Pages Reviews)
"Her characters felt real, especially those problematic kings, and I appreciated the way she tried to keep everyone human (save for, perhaps, Marguerite's vile mother-in-law)." (Unabridged Chick)
#14 The Sister Queens is like a movie in your head (popcorn optional):
"one to mark down for the greatest of novels list. . .reads visually as a theatrical movie" (Oh, for the Hook of a Book)
#15 I still have book club spots available and I would be happy to join your group via Skype to discuss The Sister Queens:
"Whether or not you read The Sister Queens as your book club selection (which I believe would make a fascinating choice!), you should definitely read the reader's guide with discussion questions." (Bags, Books & Bon Jovi)
Those are my fifteen reasons (whew). If you were recommending The Sister Queens to a friend (and I sure hope you are) what would you tell her? I'd love to know and to tempt you to share I am hosting a giveaway. Share a reason you'd urge someone to add The Sister Queens to her/his TBR pile (or you'd like to add it to yours) in the comments below and you will be entered to win a signed copy 🙂