In 2014, six top historical novelists made history with the first collaborative novel in the genre. Today A Day of Fire reissues with a stunning new cover. Come with us to Pompeii in its last days, minutes, and hours . . .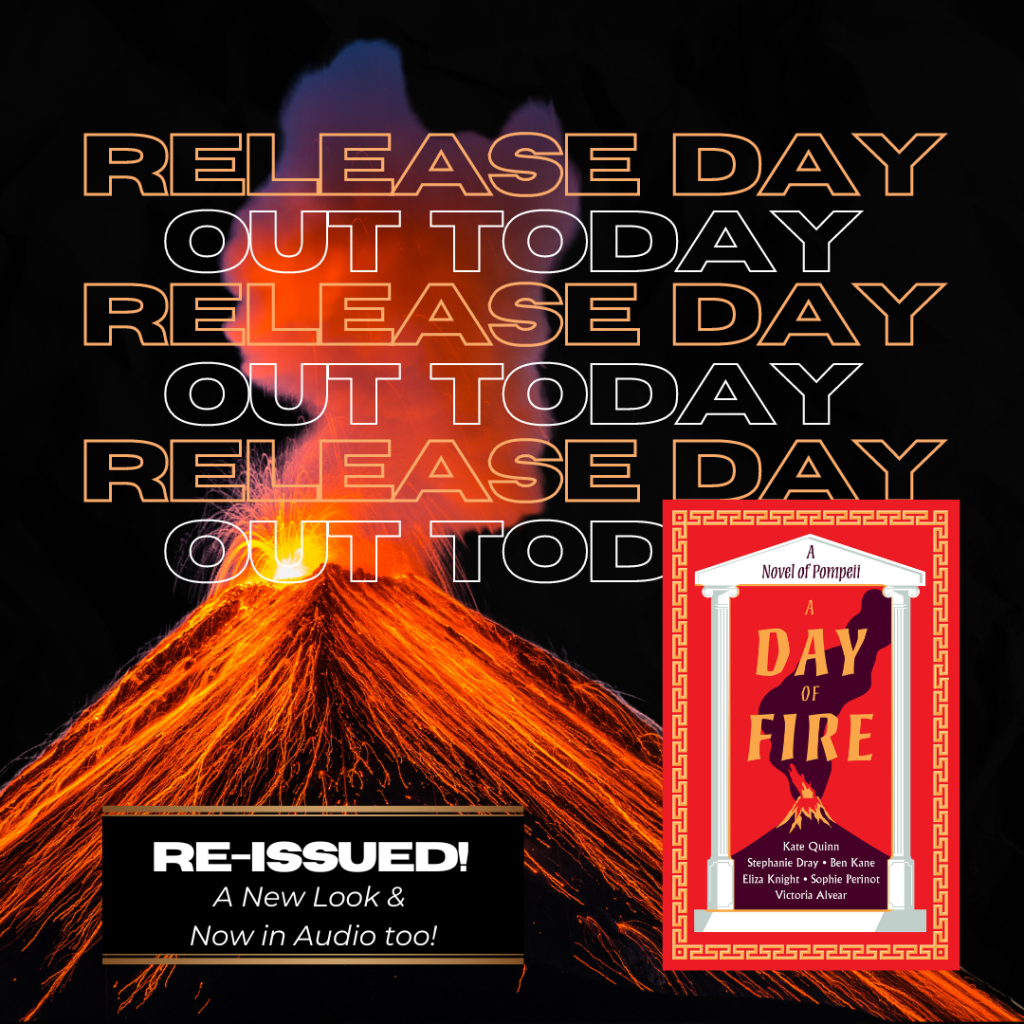 Pompeii was a lively resort flourishing in the shadow of Mount Vesuvius at the height of the Roman Empire. When Vesuvius erupted in an explosion of flame and ash, the entire town would be destroyed. Some of its citizens died in the chaos, some escaped the mountain's wrath . . . and these are their stories:
A boy loses his innocence in Pompeii's flourishing streets.
An heiress dreads her wedding day, not knowing it will be swallowed by fire.
An ex-legionary stakes his entire future on a gladiator bout destined never to be finished.
A crippled senator welcomes death, until a tomboy on horseback comes to his rescue.
A young mother faces an impossible choice for her unborn child as the ash falls.
A priestess and a whore seek redemption and resurrection as the town is buried.
Six authors bring to life overlapping stories of patricians and slaves, warriors and politicians, villains and heroes who cross each others' path during Pompeii's fiery end. But who will escape, and who will be buried for eternity?
Hello dear readers! I am just back from the biannual North American HNS conference. Bit of trivia—I've attended every American HNS conference since the very first, held in Salt Lake City in 2005. Back then I was still working on my first manuscript and had no agent yet. Over my three days in Utah and I learned so much about the industry! To this day I consider the HNS conferences an indispensable event for staying up to speed on the publishing industry and gaining insights into the craft of writing for those of us writing in the historical genre. They are also a heck of a lot of fun.
I was a panelist in San Antonio, discussing the logistics of pen names—their creation, branding and management—along with the talented Eliza Knight, Libbie Grant and Kris Waldherr. Our panel had a specific focus on using multiple pen names, which means I got to be both Sophie Perinot and Evie Hawtrey in the same place at the same time (a first)!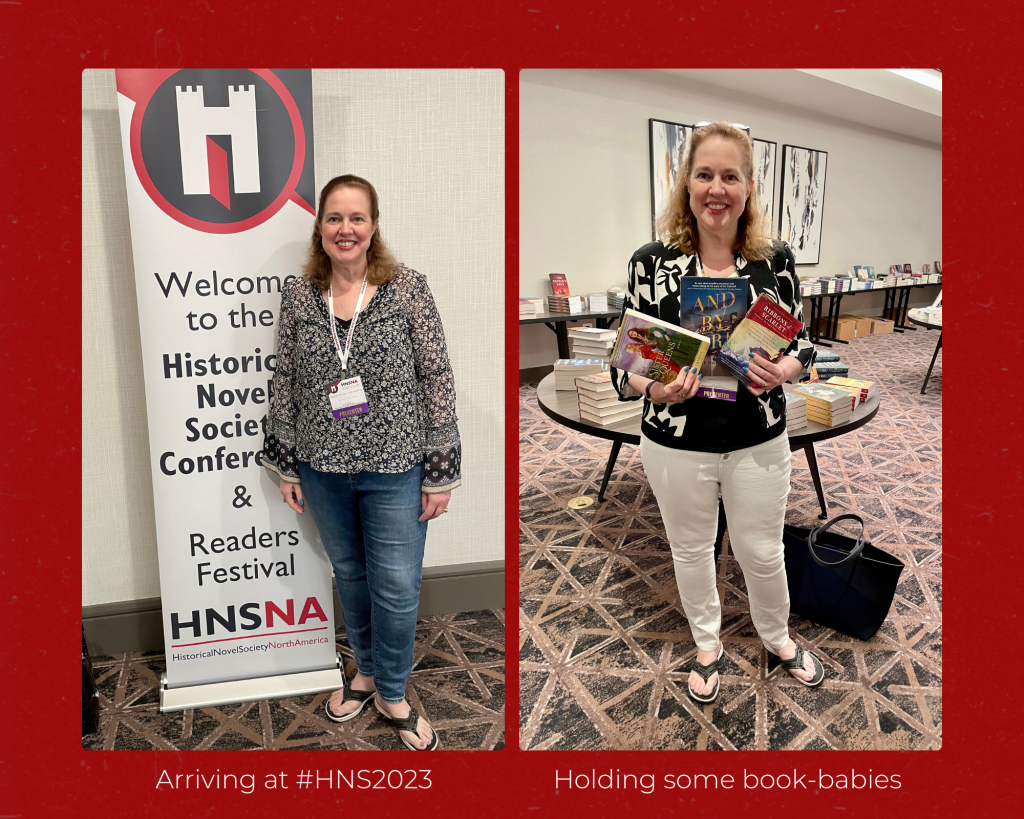 Below you will find some photo highlights of the conference, featuring myself and other historical fiction authors you likely read, as well some of what we got up to. Enjoy! I certainly did!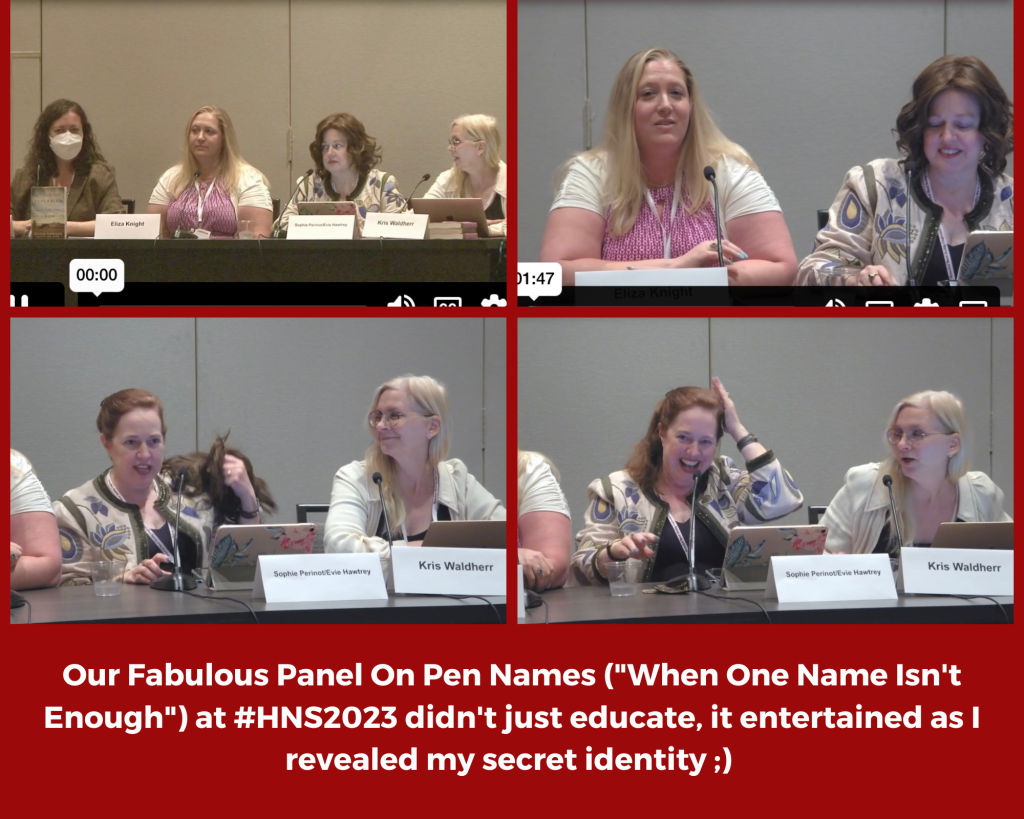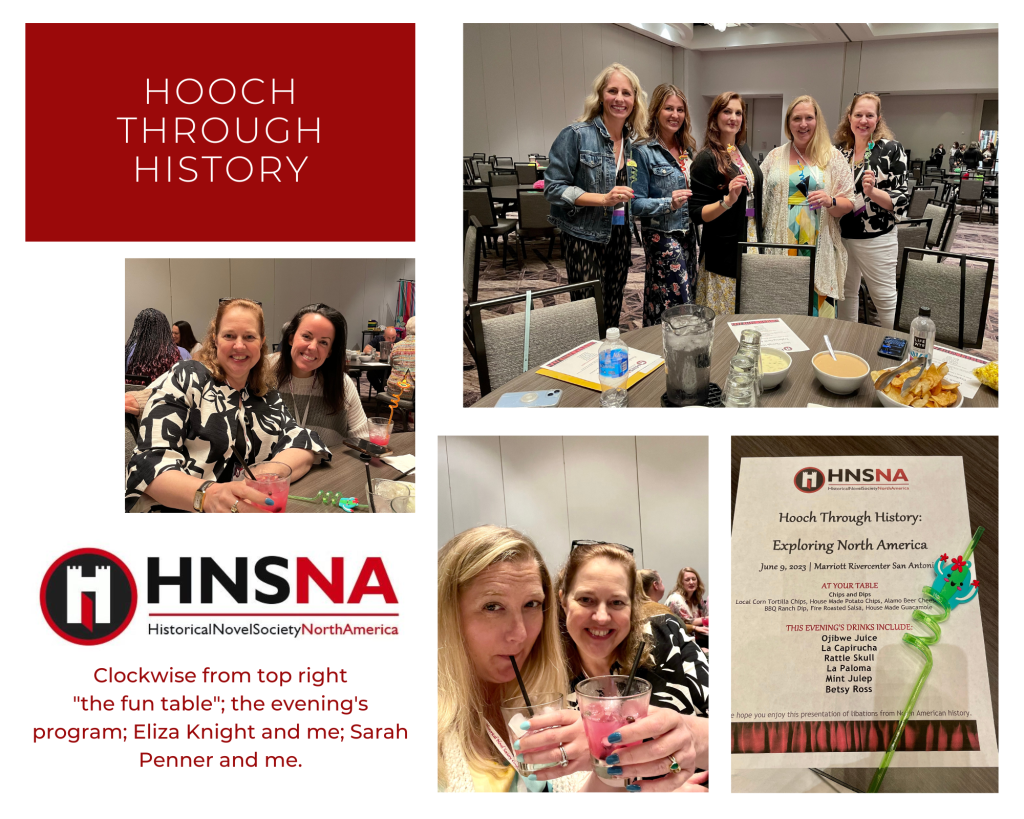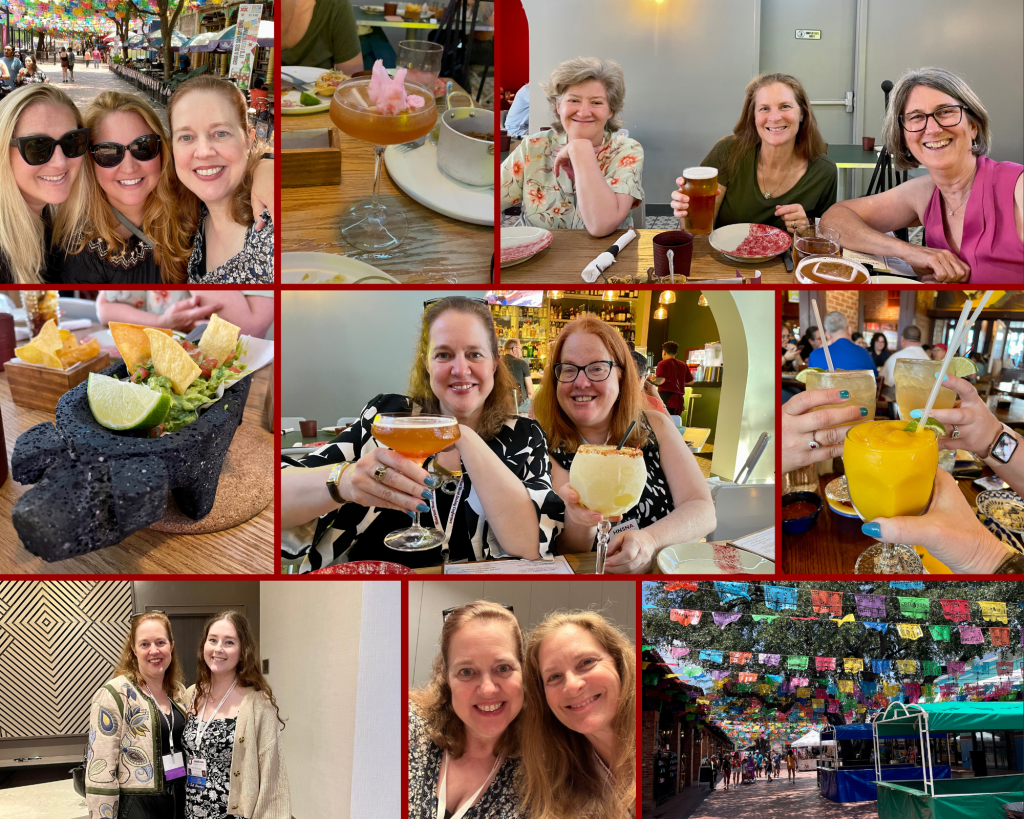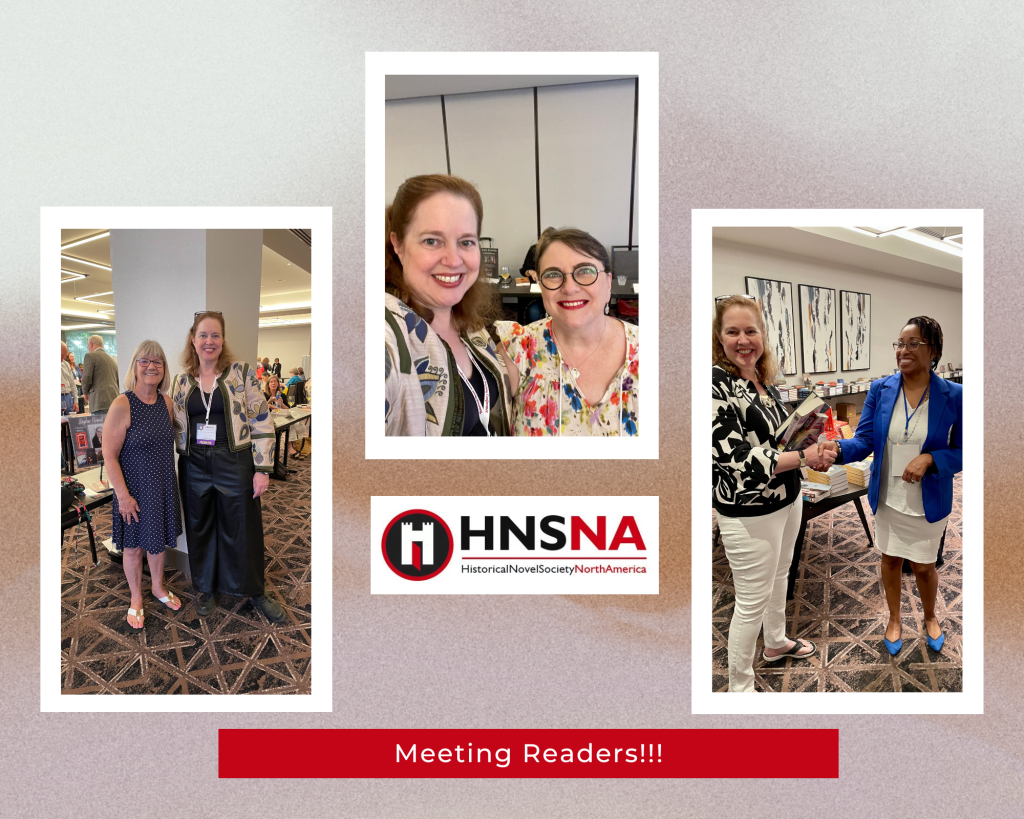 I first fell in love with France and French history when I visited the Loire Valley as a college student studying abroad.
And the fascination stuck! If you haven't noticed dear readers—but I suspect you have—three of my four historical novels are set entirely or significantly in France:
⚜️ RIBBONS OF SCARLET—Feel like starting a revolution? You're in good company. Travel to 18th century Paris and meet seven amazing French women who fomented and fought in the French Revolution. RIBBONS, which I co-authored with five amazing fellow historical novelists, is a breathtaking epic novel illuminating the hopes, desires, and destinies of princesses and peasants, harlots and wives, fanatics and philosophers—unforgettable women who leave their distinctive marks on one of the most tumultuous and transformative events in history. But if anyone offers you a ride in a Tumbril just say NO!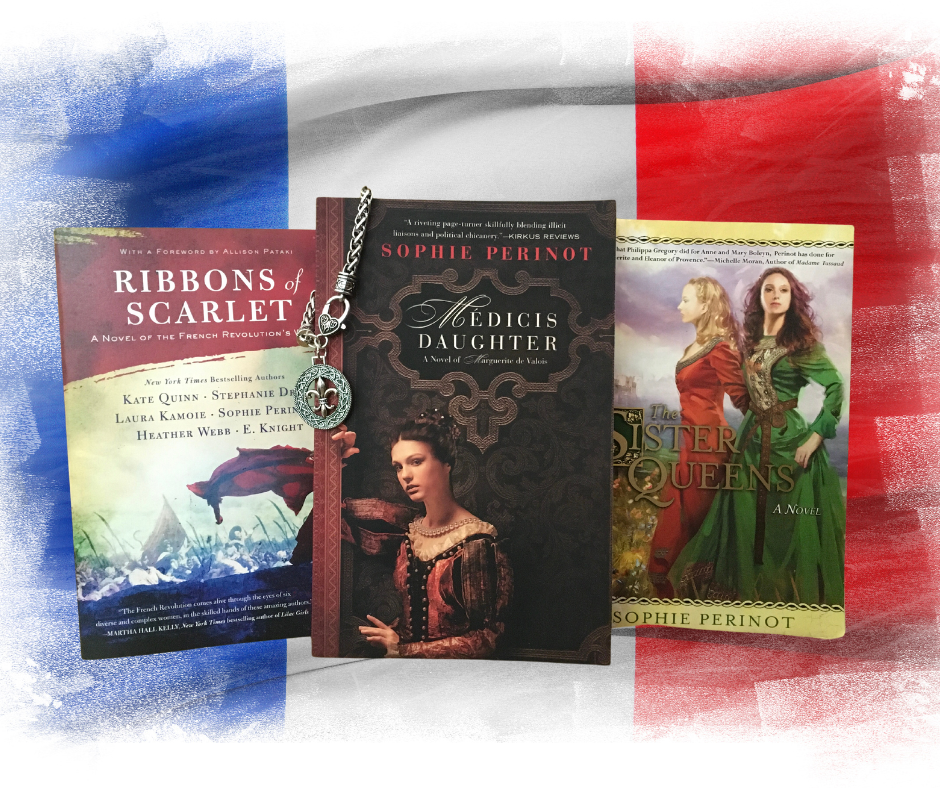 ⚜️ MÉDICIS DAUGHTER—Travel to 16th century France and visit the gorgeous palaces of the Loire and the steamy summer streets of Paris, with French Princess Marguerite de Valois. But be careful, Marguerite's mother, Queen Catherine de Médicis is always plotting something . . . and a wrong move could be your last. Oh, and if you are invited to Marguerite's wedding (her heart belongs to the handsome Duc de Guise, but her hand will be offered to Henri of Navarre, a Huguenot leader and a notorious heretic looking to seal a tenuous truce) you'd better dress for a massacre as well as dancing.
⚜️ THE SISTER QUEENS—This novel is 50% French. One of my sisters, Marguerite, is Queen of France in the 13th century, while the other—Eleanor—is Queen of England. Both were raised in Provence at the court of their father, the Count of Provence. And though they come to be separated by royal marriages, they are never truly parted.
For more about each book, check out its individual book tab! And for plenty of Francophile pleasing history, book-recommendations and more, peruse the archives of this blog!